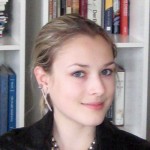 The Globalization of Healthcare began as an independent project during my junior year at Francis W. Parker High School in Chicago. I have traveled internationally my life long, and I am interested in how health affects people's lives around the world. My plans for university also include international studies and healthcare related courses and projects.
When I was researching for my independent study, I began to realize that healthcare was undergoing a fundamental shift: although medical tourism, also called health travel or medical travel, had been around for centuries, a more profound change seemed to be happening. Healthcare was globalizing, and it was a much greater degree of change than I first appreciated.
Therefore, the Globalization of Healthcare will be an ongoing project of research and exploration. I will seek to provide valuable information and thoughts on things I discover that may benefit patients, providers, facilitators and businesses.
I look forward to your reactions, additions and corrections. Thank you for your interest and contributions.
If you would like to learn more about me, I invite you to access my LinkedIn profile, follow me on Twitter, visit me on Medical Tourism City or contact me at sophie AT rollyson DOT net.